THE GLOSS - Scalp & Hair Oil
Lacklustre, thinning hair? Or dealing with a flaking, dry scalp?
Treat your hair with The Gloss, our multi-purpose, 100% natural, silicone-free hair oil.

Aids against hair loss
Removes sebum and product buildup
2-in1 product to treat the scalp & split ends
Made with cold-pressed oils that retain more nutrients
Clinically-proven to increase Hair Density by up to 46% in 6 weeks
Clinically-proven to reduce Dandruff & excess flaking in 30 days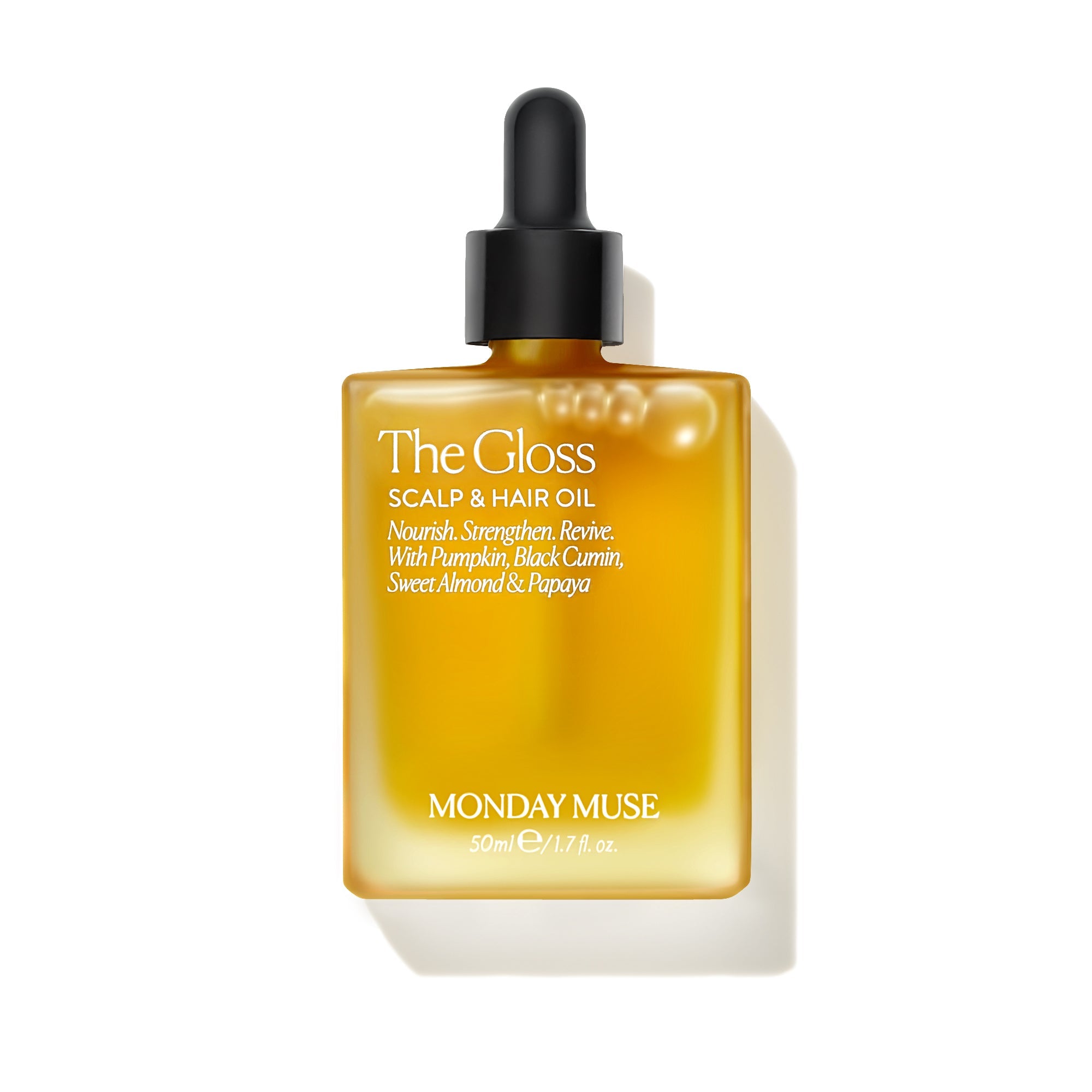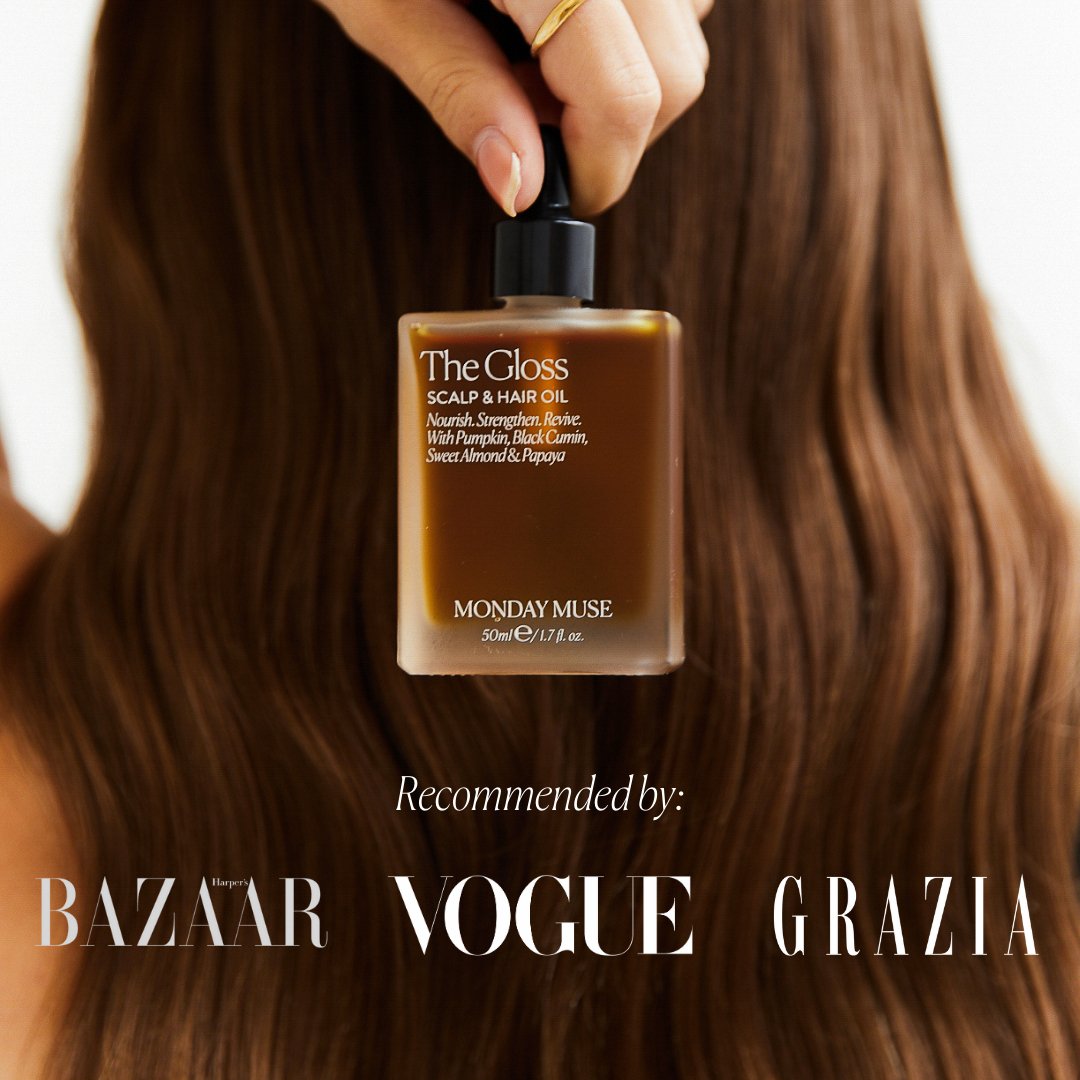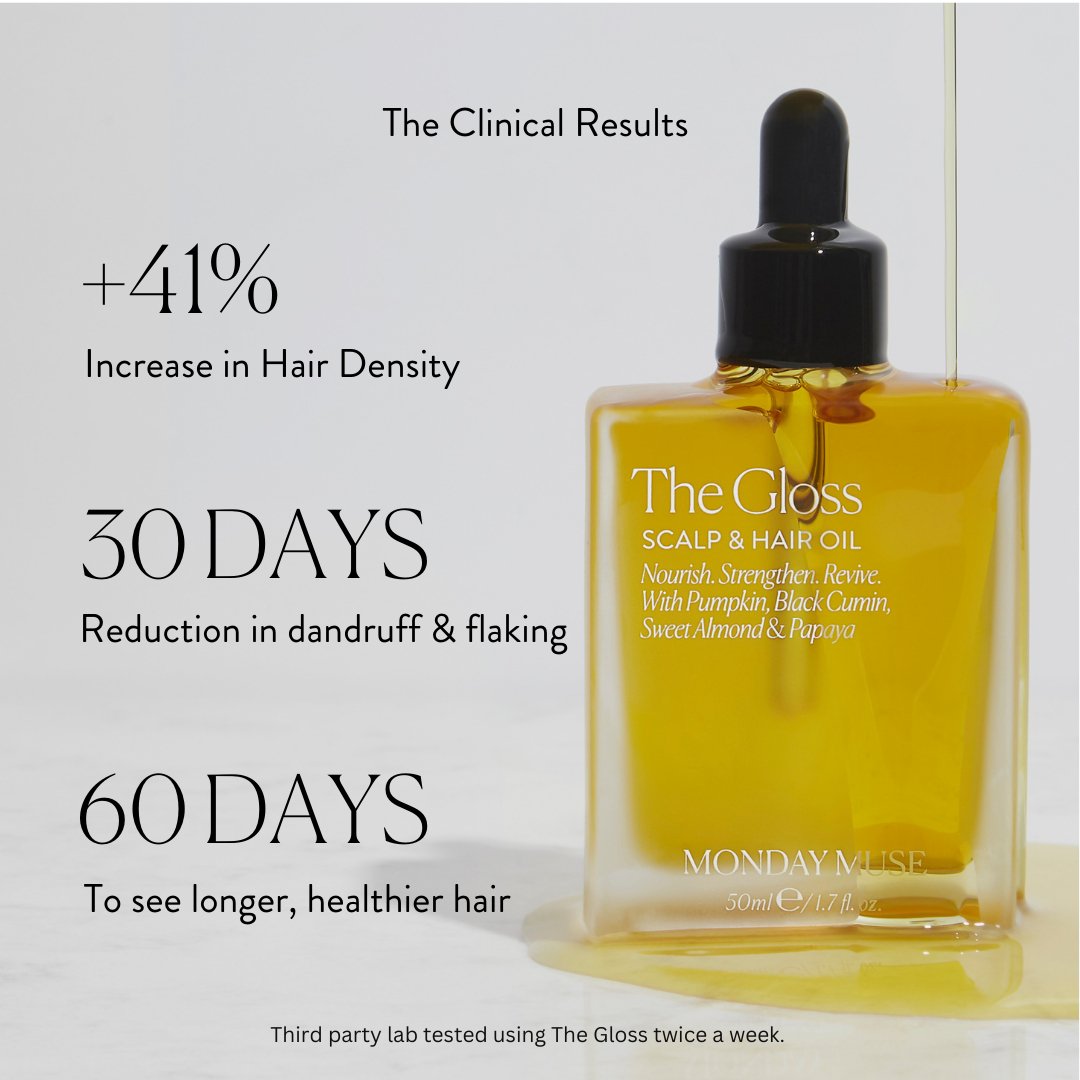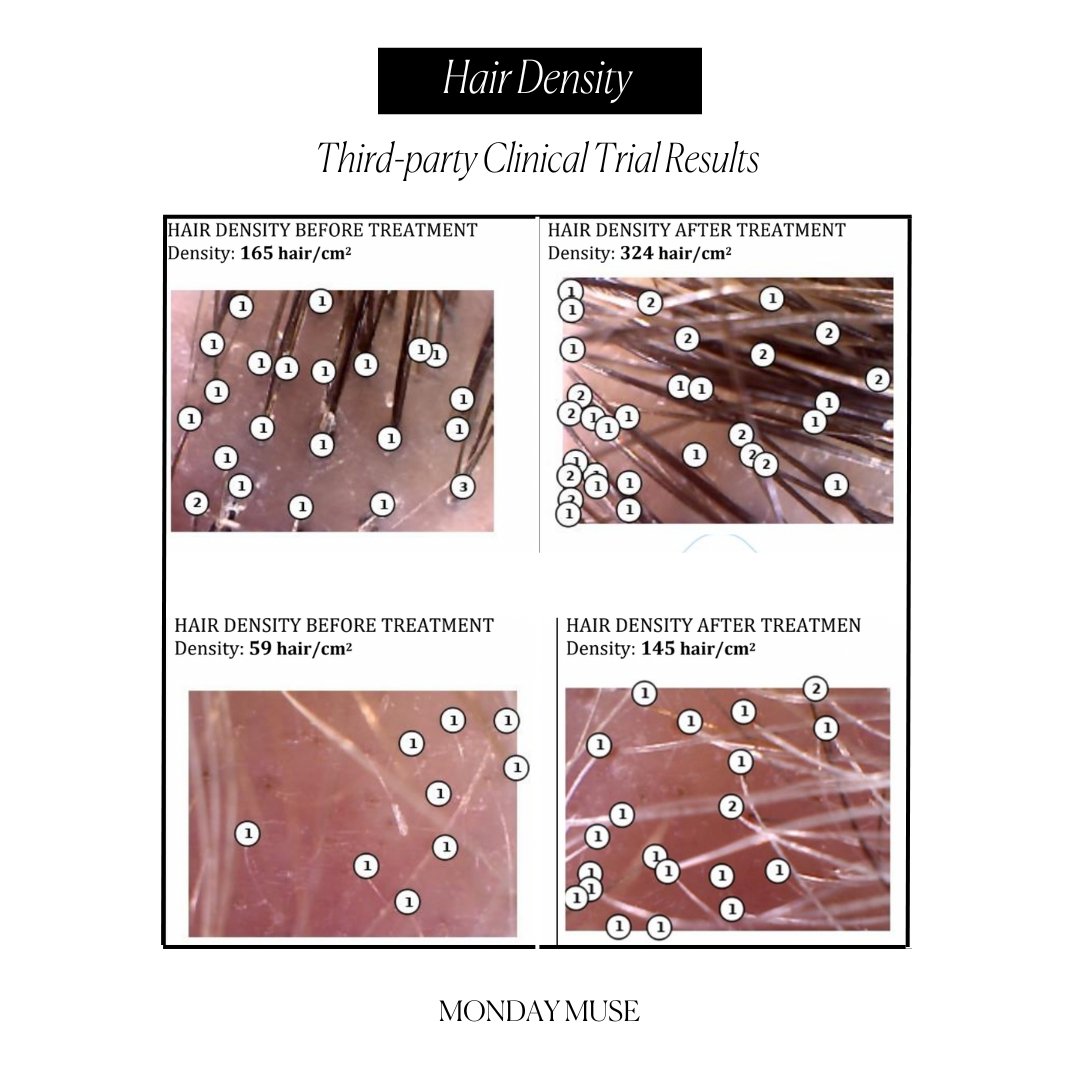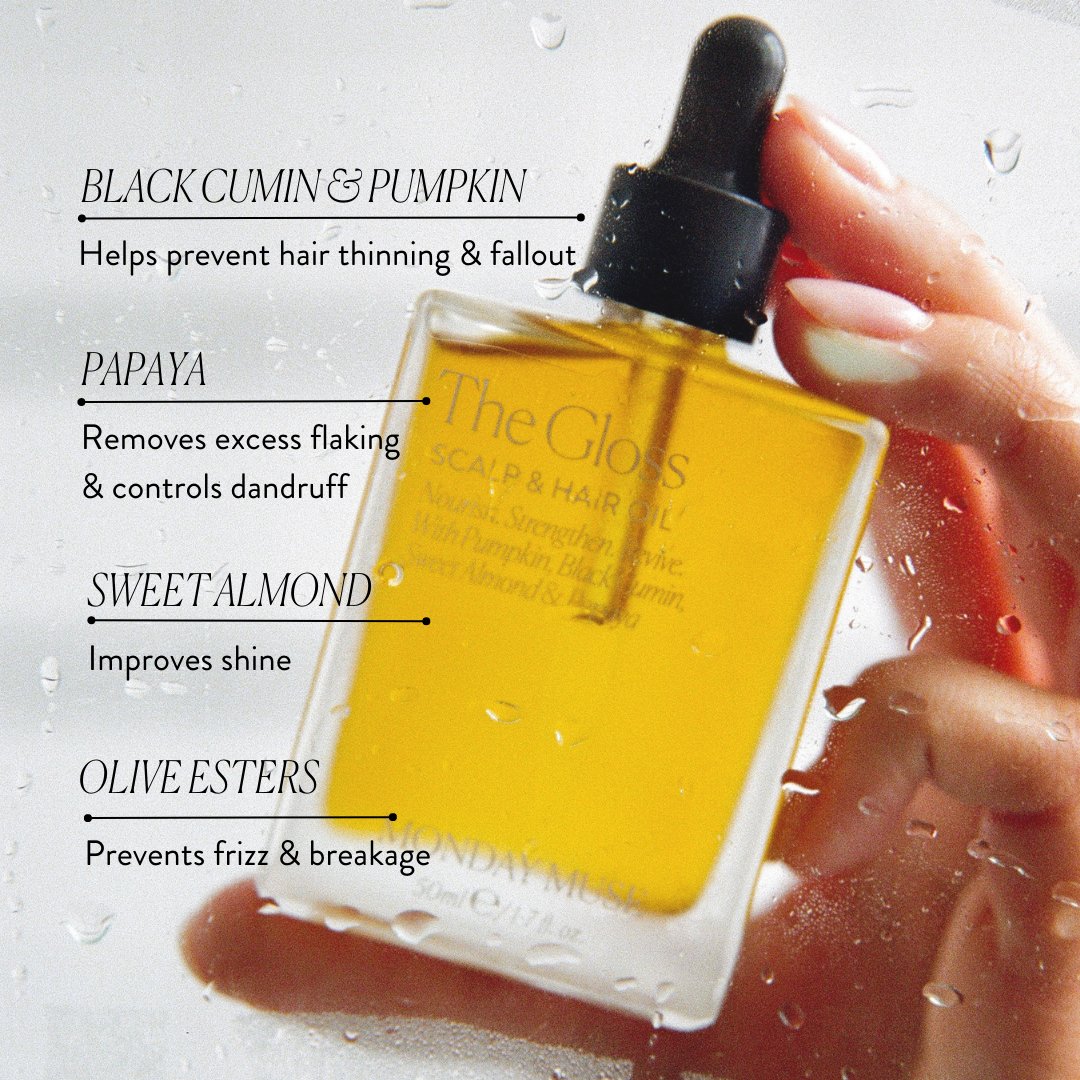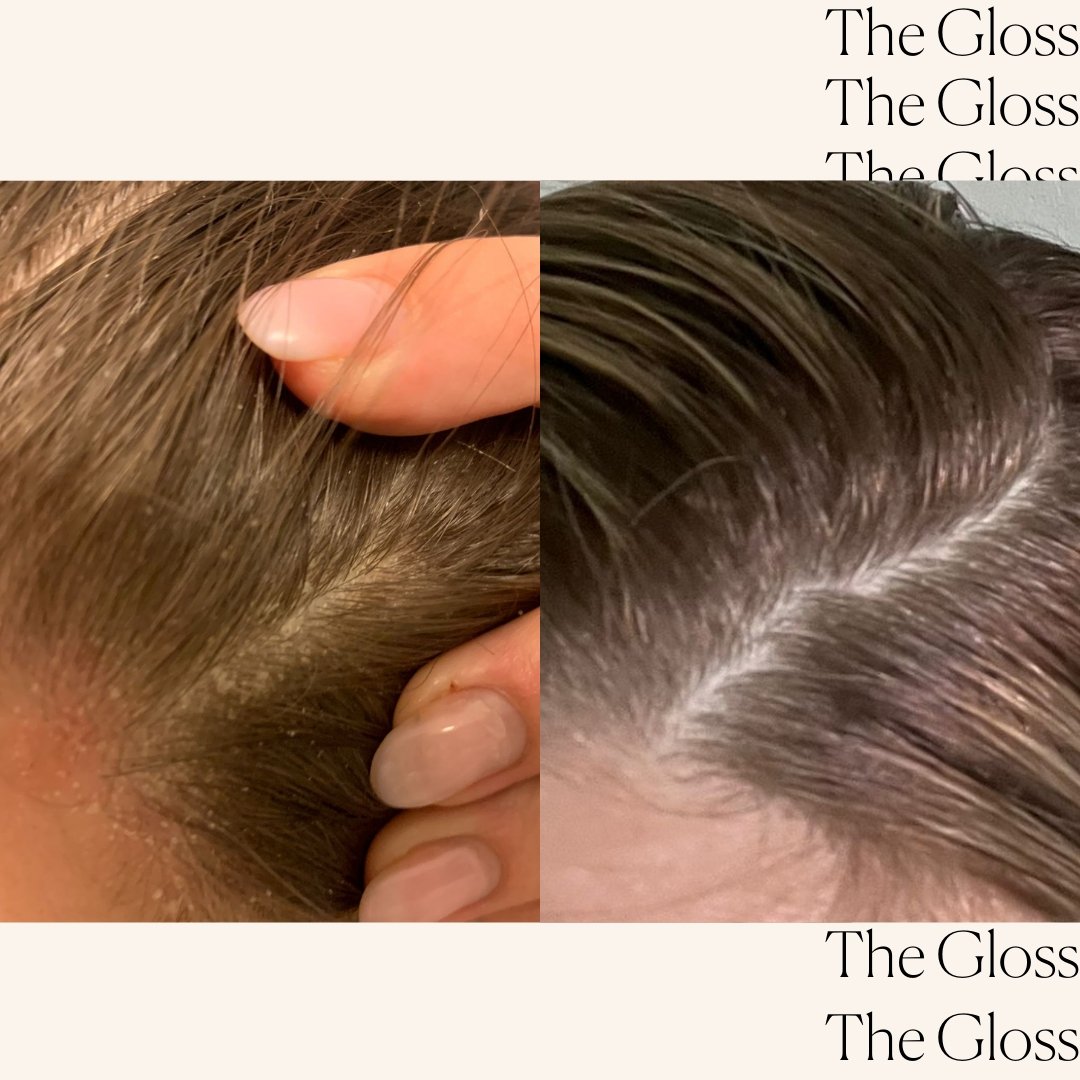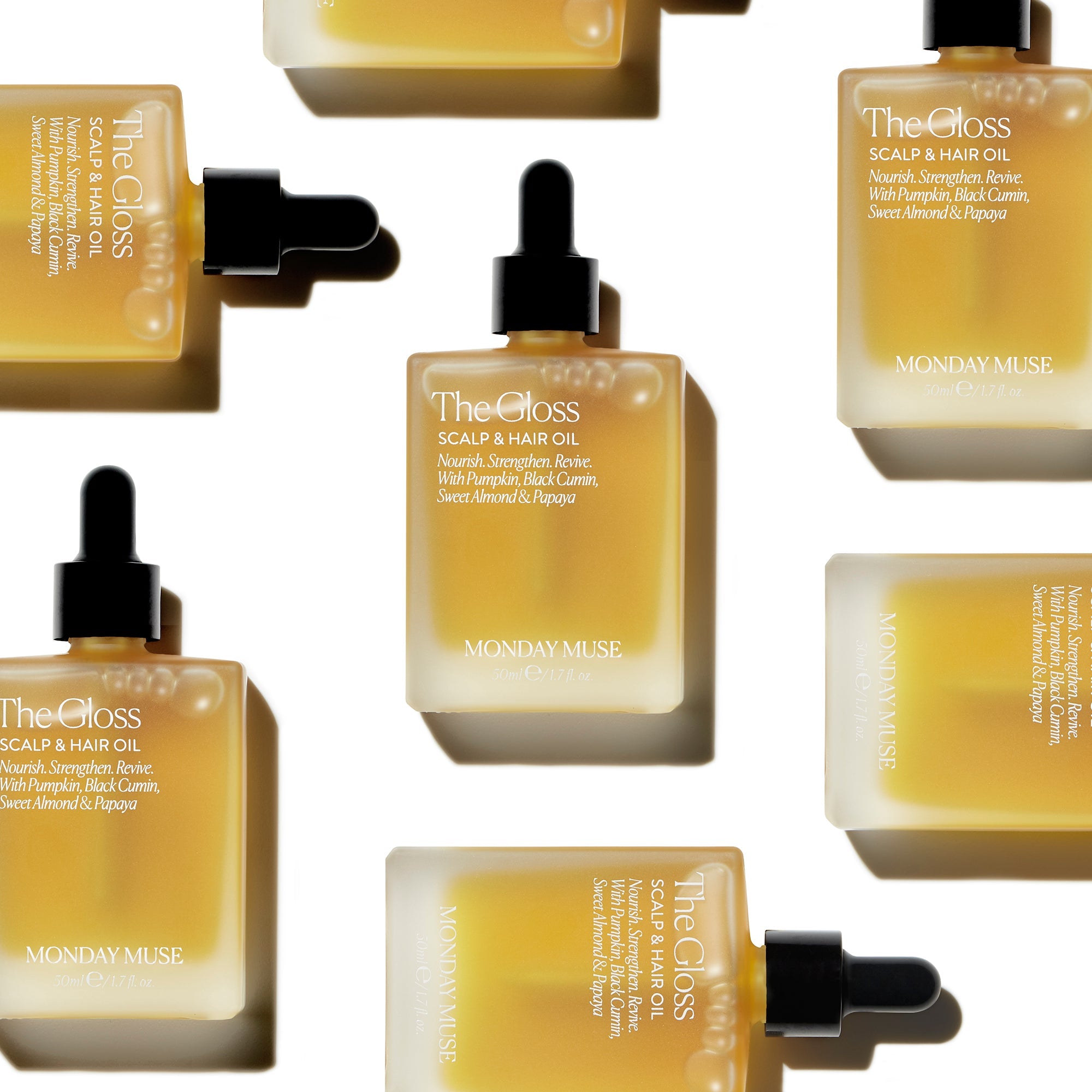 HOW DOES IT WORK
BEST IN CLASS INGREDIENTS
HOW TO USE
HOW DOES IT WORK

Whether it's thinning, fine, damaged or frizzy, oiling your scalp will help create the optimal environment for it to feel and look its best. The Gloss is not only 100% natural but clinically-tested by an independent lab showing real results.

6 The Benefits of The Gloss

1. Preventing Hair Loss: Hair loss is a common concern for many people. The Gloss has been clinically-proven to prevent hair loss by showing increased density within 6 weeks.

2. Dandruff and Scalp Health: Papaya seed oil and Black cumin seed oil specifically help target a flaking, itchy scalp. This has been shown to reduce issues like dandruff while promoting an optimal environment for hair growth.

3. Deep Nourishment: Hair oiling is like a spa treatment for your hair and scalp. Oils like Pumpkin seed oil, Sweet Almond oil and Onion seed oil penetrate deeply into the hair shaft, providing essential nutrients, vitamins, and minerals that strengthen and revitalise your strands.

4. Improved Hair Texture: Regular usage of The Gloss makes your hair smoother, softer, and more manageable. Our natural silicone-alternative reduces frizz, enhances shine, and adds a natural lustre to your locks.

5. Detangling and Reducing Hair Breakage: Oiled hair is less likely to tangle, making it easier to comb or brush. This reduces the risk of hair breakage during styling.

6. Stress Reduction: Massaging the scalp while applying hair oil can be incredibly relaxing. It promotes blood circulation and can relieve stress and tension, which may indirectly contribute to healthier hair growth.
BEST IN CLASS INGREDIENTS

Papaya Seed Oil

Packed with omega fatty acids and high in fruit enzymes, this oil derived from the seeds of the papaya helps to

gently lift sebum build-up and control dandruff, rebalancing the scalp.

Onion Seed Oil

We know, onion seed oil? It's not what it seems. Scent-free, the oil is derived from the flower of the plant and is a centuries-old beauty secret used in ancient medicine. Packed with essential fatty acids, the oil is also high in sulphur to

prevent breakage and improve the look and feel of brittle hair

.

Black Cumin Seed Oil

Research shows that this oil is antimicrobial, anti-fungal and anti-inflammatory, helping to

relieve dry and irritated scalps

. A 2017 study demonstrated that the oil can

combat hair fallout

by up to 76%, whilst another study states it could potentially increase hair growth..

Pumpkin Seed Oil

Pumpkin Seeds are high in vitamin A and C, as well as essential minerals like Zinc, Potassium, and Magnesium. Used to

enhance the strength and shine of hair

, research shows the oil could

stimulate healthy growth

.

Olive Oil Decyl Esters

Derived from olives, this natural silicone alternative allows for fast absorption of the blend and

promotes soft, silky hair

.

Full Ingredients

Prunus Amygdalus Dulcis (Sweet Almond) Oil, Carica Papaya (Papaya) Seed Oil, Olive Oil Esters, Squalane, Cucurbita Pepo (Pumpkin) Seed Oil, Nigella Sativa (Black Cumin) Seed Oil , Allium Cepa Seed Oil, Bisabolol, Tocopherol.
HOW TO USE

How to use The Gloss as a pre-wash scalp treatment: Simply part your hair into equal sections and massage a few drops of oil per section into your scalp. Take 20 to 60 minutes to unwind and let the blend work its magic before rinsing out and applying your regular shampoo and conditioner.

For a more intensive treatment, leave in for a few hours or overnight. Recommended use 1-3 times a week.

How to use The Gloss as a hair oil: Disperse 1-4 drops and apply to the ends of the hair to smooth frizz and add natural shine to the hair. Start with the smallest amount and build up as needed. Use both on damp or dry hair.

Patch testing is always recommended.
Clinical Results
The Gloss was clinically tested twice by an independent lab (men and women aged 20-65) and here are the results:
4 weeks

Reduction in dandruff & flaking

6 weeks

Reduction in hair fallout and increase in baby hairs and growth

41%

is the average increase in hair density
Real People, Real Results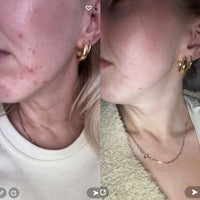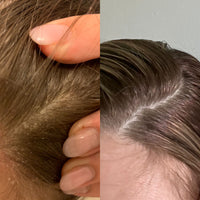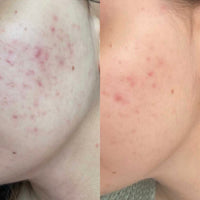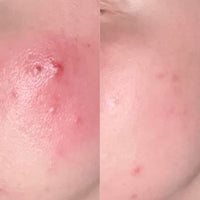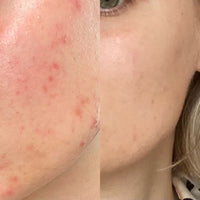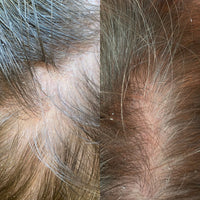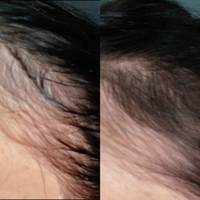 Clinically-backed Botanicals

Made for Temperamental Skin
Love it
Can't be without this oil, it makes my hair so healthy and shiny and I'm sure it's a little fuller. Will always repurchase!
Great oil
Amazing oil that works well on my hair. I have never done "oiling" before and was experiencing quite a bad shedding, my hair was weak and damaged from bleaching. I now have been using The Gloss for around 6-7 weeks and can confidently say there is a huge improvement as to how my hair looks and feels. The shedding has stopped and my hair is much stronger. Will continue using this oil probably on a regular basis as my routine once or twice a week. Thank you Monday Muse!
Desert Island product
It's the best thing i've ever bought for my hair. It's helped so much with hair grow, whilst keeping it healthy/happy/strong. So pleased i found it!!
Bought for my friend.
I'm sure in a week or so she will tell me what she thinks of it and if it is helping her hair.
Love this oil!!
I absolutely love this hair oil. I use it as a pre wash on the scalp and ends and my hair feels lovely after, my scalp issues have practically gone since using it also. It's lightweight enough to use on the ends in the day too :)
FAQs
Will an oil not leave my scalp feeling greasy?

Because The Gloss a pre-wash product, it shouldn't leave the scalp greasy after showering. In fact, when used correctly, it should leave the scalp feeling extra "clean" as it's designed to help lift any dead skin cell buildup or product buildup.

We do recommend using a shampoo with a good lather or even a clarifying schampoo; this will ensure that all product residue is effectively removed.

We also suggest that you avoid drenching their hair and scalp with the oil, as a small amount is all that is needed.
I have finer hair, can I still use The Gloss?

Yes, we have many customers with fine hair who love The Gloss. It's important to have a shampoo that lathers well to ensure that all oil is removed, so that clean hair isn't weighed down by residue that hasn't been washed away. After washing, your hair should feel light, refreshed with boosted shine.
Why are scalp oils important for healthy hair?

You can think of the scalp as an extension of the skin on your face.

Like our facial skin, the scalp is delicate and exposed to the daily environment, but, unlike our facial skin, we neglect it and restrict scalp care to drying shampoos several times a week. You can think of the scalp as the soil for plants (your hair). Plants will not grow healthily and bloom if the ground is dry and nutrient deprived. The Gloss helps balance and nourish the scalp, allowing and promoting healthy hair growth.
Is this product pregnancy-safe?

Yes, this naturally-derived product is safe to use during pregnany and breastfeeding.
What about shipping?

UK Shipping

All orders are shipped with Royal Mail 2nd Class (2-3 days): £2.99 Free shipping for orders over £45.

International Shipping US - All orders are tracked (7-10 days): £9-13.

Free US Shipping over £100.

EU - All orders are tracked (5-7 days): from £5.

Free shipping for orders over £50

Rest of World - All orders are tracked: £10-15.

Please note that delivery times may vary.